Indoor Air Quality, UV Germicidal Lamp Installation & Steam Humidifier Installation

Englewood, NJ, Fair Lawn, NJ, Paramus, NJ, Leonia, NJ, Teaneck, NJ & Bergenfield, NJ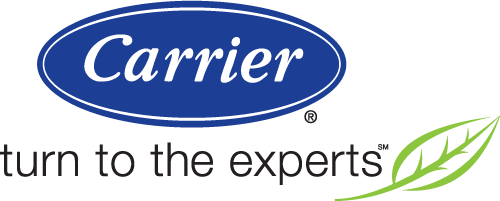 If you're suffering from poor indoor air quality, don't delay service. The longer indoor air quality concerns are delayed, the more serious it can get. Call the team from Katham Industries, Inc. Heating & Air Conditioning for expert diagnosis of the problem, professional recommendations, and sustainable results. Specializing in Carrier brand systems, we offer the most innovative options. Our team of experts is highly qualified to match your unique situation to the perfect solution. With an accurate installation and regular maintenance of your air quality systems, we help you get back to a healthy, clean indoor environment for your family. Trust in Katham Industries, Inc. Heating & Air Conditioning to improve your indoor air quality throughout Bergen County and surrounding areas.
Bergenfield, NJ: Steam Humidifier Repair Service & Humidifier Installation
Some of the air quality systems we offer include:
Air Purifiers – Award-winning air purifiers from Carrier work together with your HVAC system to silently purify air in your home. Trapping up to 95% of pathogens down to .3 micron in size, these systems effectively capture pollen, smoke, animal dander, bacteria, and other pollutants. Using innovative Captures and Kills technology, along with MERV 15 efficiency, the Infinity air purifier works hard against up to 13 different pathogens, including common household fungus.
Fan-Powered Humidifier – Having a properly humidified home protects against home furnishing damage, as well as improving comfort and reducing energy costs. With a fan-powered humidifier from Carrier, you'll enjoy ideal humidity levels throughout your home. The humidifier blows moisture vapor directly into your HVAC ducts, allowing for lower thermostat settings and reduced static electricity, improving dry skin, chapped lips, itchy eyes, and vulnerability to illness.
Steam Humidifier – Steam humidifiers are a great option for larger homes or when you're looking for more precise control over humidity levels. When humidity gets too low, these systems automatically create and deliver steam into the air ducts using Carrier's patented technology. Breathe easier with a properly humidified home!
Energy Recovery Ventilator – With an Energy Recovery Ventilator from Carrier, you can replace stale, polluted indoor air with fresh, clean outside air, without having to open a window. These systems precondition incoming air to enhance energy efficiency, while also combating excess humidity and reducing indoor air pollutants.
UV Lamps – The inside of your cooling system can become full of microbial buildup, which can then be transferred to your breathing air when the system is operating. Carrier germicidal UV lamps help eliminate the mold and bacteria that thrives on the moist environment inside your air conditioner. Your system will operate more efficiently, keep your home more comfortable with less work, and vastly improve the quality of your indoor air.
Performance EZ Flex Cabinet Air Filter – The Carrier EZ Flex Cabinet Air Filter improves the performance of heating and cooling equipment, while also protecting the system from damage and improving indoor air quality. This unit will remove up to 65% of airborne particles as small as 1.0 micron in size, ensuring your indoor air is cleaner and healthier. HVAC system airflow will be improved, as well as your breathing air.
Humidifier Installation & Steam Humidifier Repair Service in Teaneck, NJ
Contact Katham Industries, Inc. Heating & Air Conditioning for installation, repair and service on all of your Indoor Air Quality products
IAQ Service

∴

Humidifiers

∴

Humidifier Installation

Katham Industries, Inc. Heating & Air Conditioning

March 31, 2017

2020/04/06