Generator Installation, Generator Repair & Generator Service

Tenafly, NJ, Paramus, NJ, Leonia, NJ, Englewood, NJ, Fair Lawn, NJ & Teaneck, NJ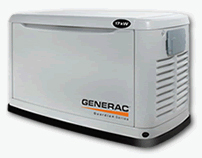 Don't let a sudden power outage interrupt your daily life.  Protecting your home or business year-round, Katham Industries, Inc. Heating & Air Conditioning provides a range of standby generators to suit any requirement.  Specializing in industry-leading Generac generators, our qualified technicians ensure the right fit, prompt and accurate installation, and a safe transfer of power.
Backup Generator Installation & Service
The professionals from Katham Industries, Inc. Heating & Air Conditioning deliver trusted solutions through over a combined 38 years of experience, intensive training, and skilled installation of state-of-the-art generators.  Permanently installed, standby generators automatically react to a sudden interruption in power, deliver seamless transitions, and keep your home or business running smoothly for as long as necessary.
At Katham Industries, Inc. Heating & Air Conditioning, our customer's satisfaction is what matters to us.  We strive for excellence in every service we provide and job we complete, and our dedicated team is available around-the-clock to assist you.  Respectful of your home and property, Katham Industries, Inc. Heating & Air Conditioning handles residential and commercial backup generator installation, maintenance, and repair to higher standards of excellence throughout Teaneck, Englewood, Bergenfield, Tenafly, Cresskill, Ridgewood & Leonia, NJ.
The Benefits of Installing a Standby Generator
Some of the many advantages to the professional installation of a modern backup generator include:
An immediate, reliable source of power safeguards your home or commercial facility from inconvenience, loss, and damage, while maintaining safe operation.
Complete protection from the consequences of a sudden power loss whether you are on or off the premises.
Utilizing existing natural gas or liquid propane as a fuel source, there is never a need for refueling.
Delivering power directly to your home or commercial facility, the generator keeps vital appliances, such as sump pumps and HVAC systems operational.
The unit senses and responds to a power outage within a span of seconds, so there is no disruption.
The unit will operate as long as needed, then automatically react to a restoration of power and transfers power back.
Prevents damage to home appliances, and temperature-sensitive products.
Vital appliances, temperature control systems, and electronics continue to operate and allow your normal daily routine.
With personalized management of the system, you determine whether to power your entire home or facility, or prioritize select appliances.
Conscientious and prompt installation from Katham Industries, Inc. Heating & Air Conditioning is synonymous with quality products, safe operation, and your ongoing satisfaction.
Generators in Fair Lawn, NJ | Generator Installation River Edge, NJ
Generators

∴

Generator Replacement ∴ River Edge, NJ ∴ Tenafly, NJ ∴ Fair Lawn, NJ

Katham Industries, Inc. Heating & Air Conditioning

March 17, 2017

2023/09/22