Ductless HVAC Service, Ductless HVAC Repair & Ductless HVAC Installation

Englewood, NJ, Paramus, NJ, Teaneck, NJ, Fair Lawn, NJ, Leonia, NJ & Haworth, NJ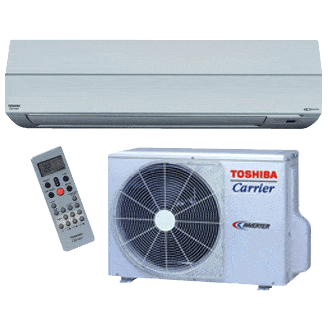 Mini split ductless heating and cooling systems provide many benefits to homeowners throughout Bergen County and surrounding areas. These systems are energy efficient, require a non-invasive installation, and allow for flexibility in location. When it comes to the installation, regular maintenance, or expert repair of your ductless HVAC unit, you can trust in the team from Katham Industries, Inc. Heating & Air Conditioning. With over 32 years of combined experience under our belt, we can ensure your service is reliable and you will enjoy maximum benefits from your system. Our team arrives at the scheduled appointment time, equipped with the proper equipment and tools to get the job done right. For all your ductless mini split needs across Teaneck, Englewood, Bergenfield, Tenafly, Cresskill, Ridgewood & Leonia, NJ, know you can count on Katham Industries, Inc. Heating & Air Conditioning.
Go Ductless! Superior Heating & Cooling Systems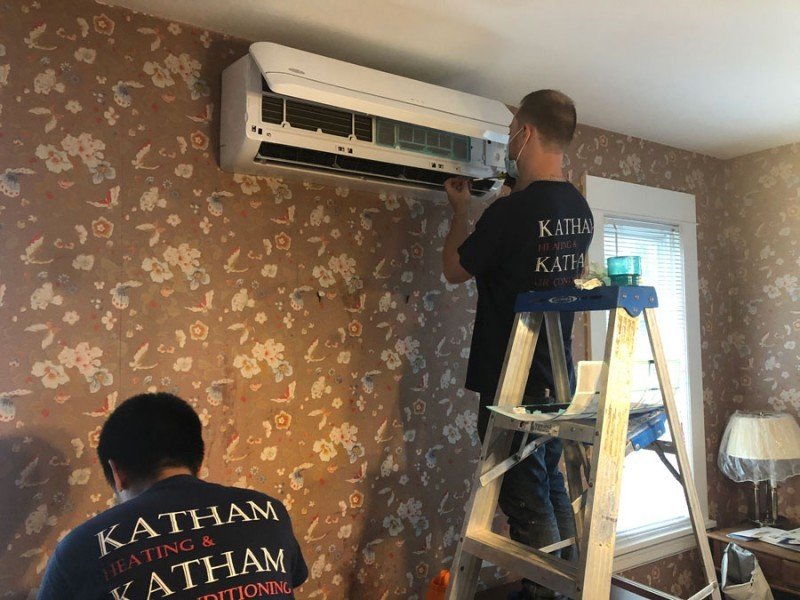 Our team is highly trained in innovative ductless technology and recognize that each and every detail of installation and maintenance is essential to years of efficient operation. We specialize in Carrier brand ductless HVAC, offering a wide range of sophisticated options. Extensive line lengths allow for flexibility in system location, and inverter technology delivers unprecedented energy efficiency, lower sound levels, and more consistent comfort. Trusted Carrier brand models effectively handle year round temperature control throughout Bergen County and surrounding areas. And when you trust in Katham Industries, Inc. Heating & Air Conditioning for all your ductless maintenance, you can avoid more extensive repairs in the future, higher energy bills, and diminished comfort.
The Benefits of Ductless HVAC Technology
Some of the many benefits of a ductless heating and cooling system installation:
Heating and Cooling of Individual Rooms: With a ductless HVAC unit, you can accommodate individual preferences, room by room. While conventional heating and cooling methods force uniform conditioned air throughout your home, ductless systems are able to adjust temperatures in only rooms that are occupied, using individual air-handling units.
Flexibility in System Location: With lightweight and compact indoor air handlers, your system can be placed practically anywhere. Whether you want it mounted on the wall, into a drop ceiling, or suspended from a ceiling, we can do it. Outdoor units can also be placed a significant distance from your indoor evaporator due to varying conduit lengths, allowing for flexibility in placement.
Easy Installation: Ductless system installation is incredibly non-invasive. All you need is a three-inch hole in an exterior wall – no need for major construction or tearing down walls or ceilings. Most installations can be completed by Katham Industries, Inc. Heating & Air Conditioning in less than a day.
Save on Energy Bills: Since ductless mini and multi-split systems deliver conditioned air directly where you want it, you avoid wasted energy. Most ductless systems can eliminate up to 30% of energy losses from ductwork.
Ductless Mini Split System Installation in Teaneck, NJ | Ductless HVAC Service River Edge, NJ
For more information on services, or to find out if a ductless unit is right for you and your family, give us a call at (201) 351-2731!
Ductless Mini Split System Installation

∴

Ductless Heating and Cooling ∴ Englewood, NJ ∴ Haworth, NJ ∴ Leonia, NJ

Katham Industries, Inc. Heating & Air Conditioning

March 17, 2017

2023/03/22