iWave Air Purifier Service, Air Purifier Replacement & Whole-Home Air Purifier Installation

River Edge, NJ, Englewood, NJ, Haworth, NJ, Bergenfield, NJ, Teaneck, NJ & Fair Lawn, NJ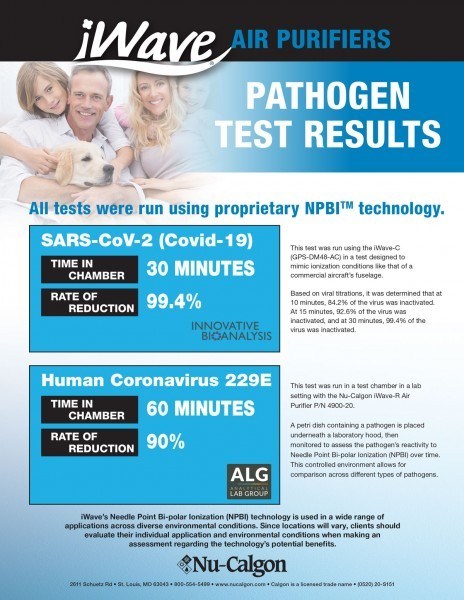 Built on customer satisfaction, Katham Industries, Inc. Heating & Air Conditioning continues to focus on what's important to home and business owners in Bergen County and surrounding areas. You've expressed concerns over indoor air quality, and we answer with an innovative technology that produces the same ions found outside to safely and naturally clean the air. Generating no harmful ozone, requiring no ongoing maintenance, the iWave incorporates into any ducted HVAC system. 
Air Purifier Installation & Replacement
This modern generation of air purifier uses patented needle-point bi-polar ionization. Equal amounts of positive and negative ions are introduced into the air passing through the system, working to break down contaminants and gases into harmless compounds such as water vapor, nitrogen, and oxygen. These ions further kill viruses, bacteria, and mold by extracting hydrogen molecules and stealing their energy source.
Contact Katham Industries, Inc. Heating & Air Conditioning for iWave Air Purifier services!
Silent yet effective, the ions attach to particulates too small for the eye to see, such as pollen, dust, and dander, causing them to clump together and become large enough to be properly filtered out. Independent lab testing has proven the iWave series of products successful in reducing numerous pathogens in breathing air and on hard non-porous surfaces. There are no harmful byproducts.
Katham Industries, Inc. Heating & Air Conditioning welcomes your questions. Simply give us a call at (201) 351-2731 to hear more about the positive impact of iWave products and air purification against the spread of the Coronavirus. We specialize in proactive measures of IAQ improvement and look forward to giving you confidence in the air you breathe. Katham Industries, Inc. Heating & Air Conditioning is available for air quality system installation and upkeep across Teaneck, Englewood, Bergenfield, Tenafly, Cresskill, Ridgewood & Leonia, NJ.   
iWave Air Purifiers in Teaneck, NJ | Whole-Home Air Purifier Installation Leonia, NJ
iWave Air Purifiers

∴

Indoor Air Quality Solutions ∴ Leonia, NJ ∴ Fair Lawn, NJ ∴ Tenafly, NJ

Katham Industries, Inc. Heating & Air Conditioning

February 4, 2021

2023/02/09