Air Conditioning Installation & AC Installation

Teaneck, NJ, Fair Lawn, NJ, Paramus, NJ, Englewood, NJ, Bergenfield, NJ & Ridgewood, NJ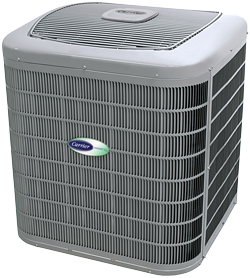 For new installation or retrofit of a modern cooling system, rely on the team from Katham Industries, Inc. and benefit from maximum rewards.  We take the time and care to do the job right.  Recognizing that each household and expectation is unique, we determine the ideal solution for your specific needs.  With over 33 years of in-field experience, we recommend only those products with proven track records of long-term performance.  Through meticulous design and installation procedures, we ensure peak performance from your new system.
Expert A/C System Installations
Our goal is to provide an enjoyable experience from start to finish.  Friendly service, honest answers, organized job sites, and a strict timetable for completion are standard operating procedure from Katham Industries, Inc..  And because we partner with Carrier brand, we offer a line of the most innovative and renowned air conditioners on the market.  Advanced engineering and smart technology allow these cooling systems to automatically adjust capacity between 40 to 100%, working at lower speeds to maintain more even temperatures, trim costs, and allow for whisper-quiet sound levels.  Contact Katham Industries, Inc. at (201) 569-7192 for air conditioner installation throughout Teaneck, Fair Lawn, Englewood, Bergenfield, Paramus & Ridgewood, NJ, and we'll deliver exceptional results.
AC Installation

•

Air Conditioning Installation

March 17, 2017

2018/12/15